[not so] Recent Art Work
A colored version of a two-pager I did with Liz Argall ages ago for a B&W anthology.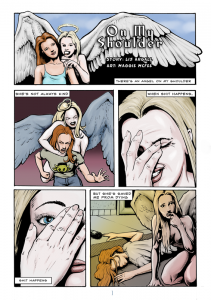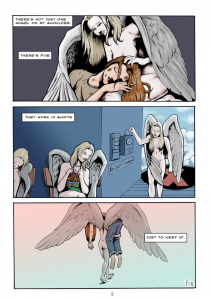 A joke for Jon Rosenberg.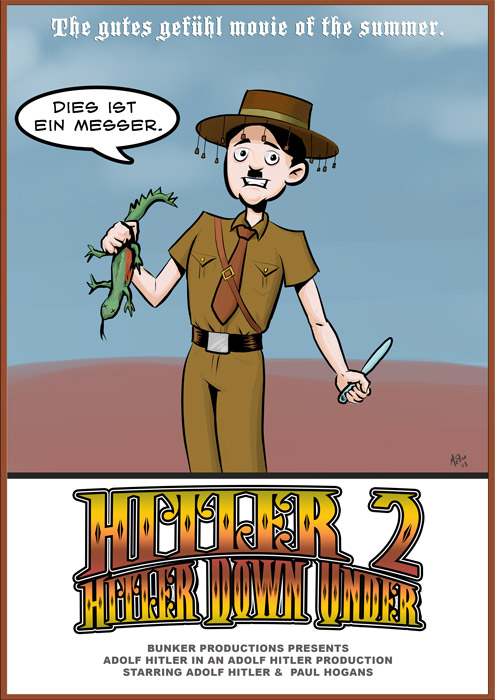 Something new. For the kids. A million pounds of steel, fuzzy dice and steering wheel.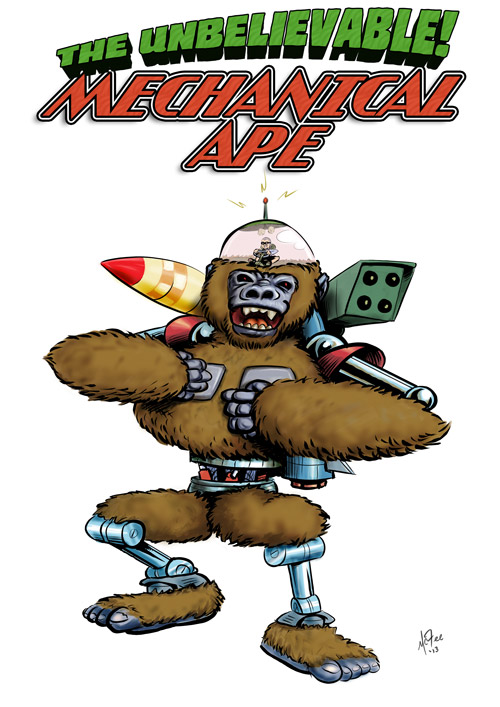 One of the few Bat-titles I still read. Who would have thought that Batwoman, usually a novelty character, would become a break-out title. We have J. H. Williams III, W. Haden Blackman, Amy Reeder, Jock and Greg Rucka to thank for this. This was done with my new Yiynova tablet (which I love). By the way, there is no shading in the colors. They're all flat, no shading or gradient. I wanted to try to do everything using inks.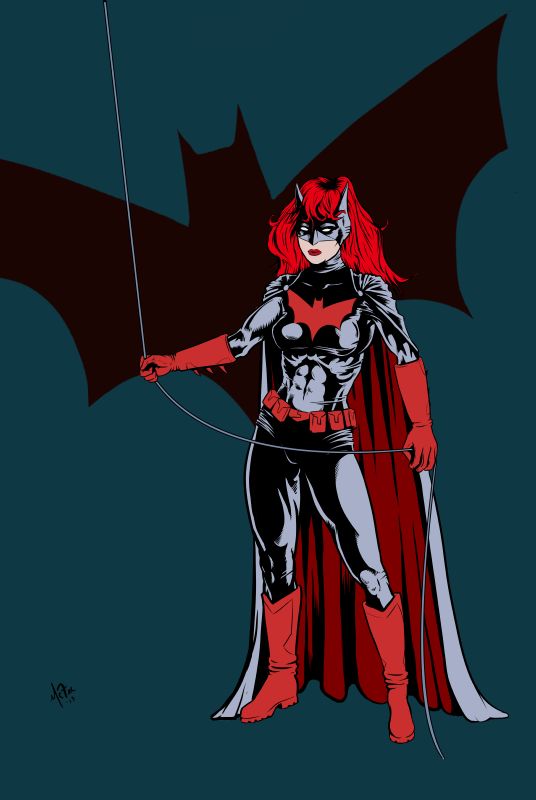 BOOM is back! Re-done again, this time for an anthology about Coffee.
I'm finally happy with it.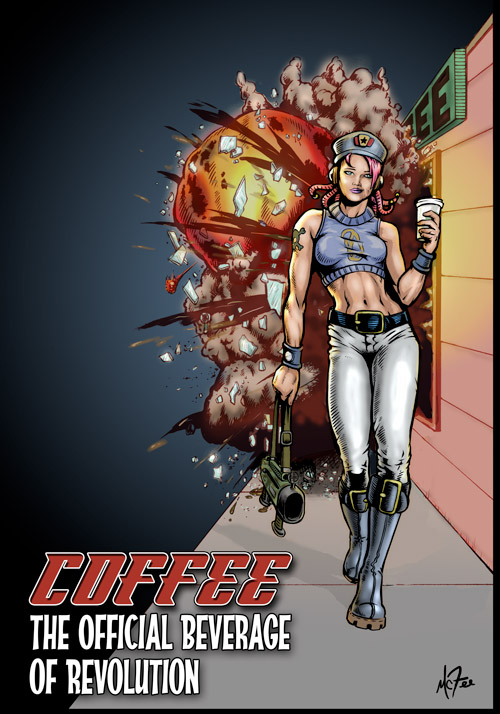 Just goofing around. I just started drawing and let it go wherever it wanted.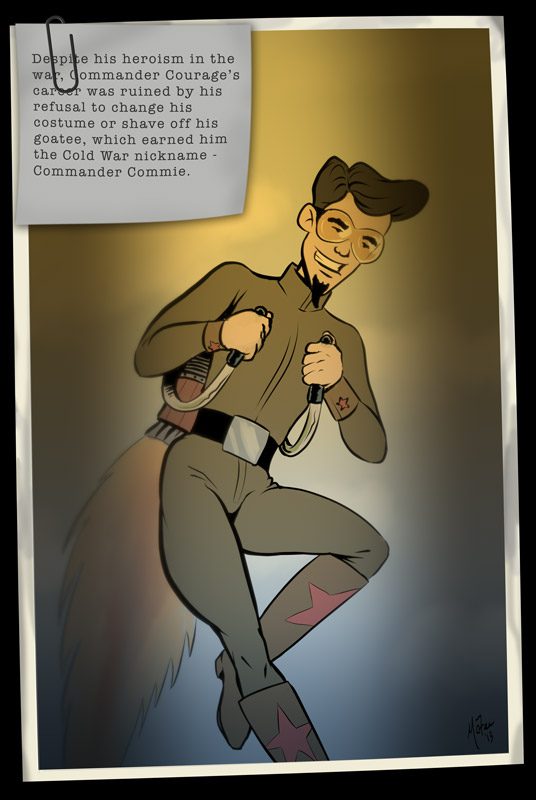 A bit of fun for no other reason than I was listening to Rob Zombie. The thoroughly awful 'Haunted World of El Superbeasto' is a guilty pleasure, I must admit. It's terrible, but I totally understand why it was made and that makes me love it just a bit.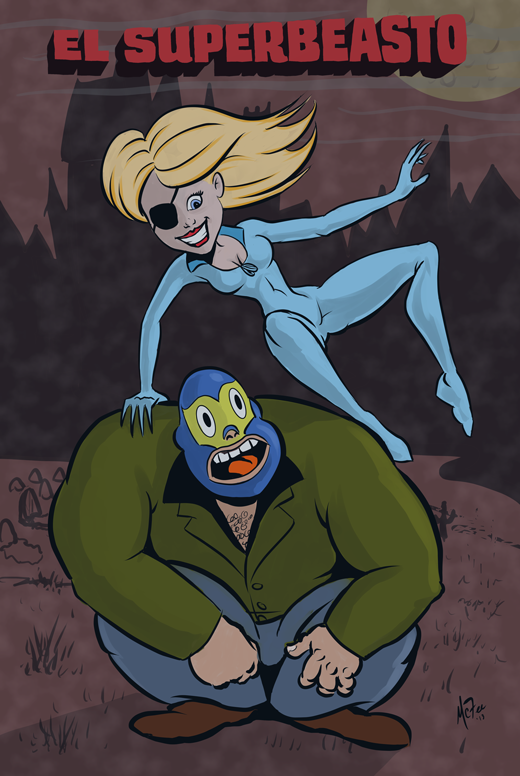 ---
Could it be? New Katie Galaxy after all this time?
Yep. I'd like to start Katie up again, but in B&W more like Lense of Bast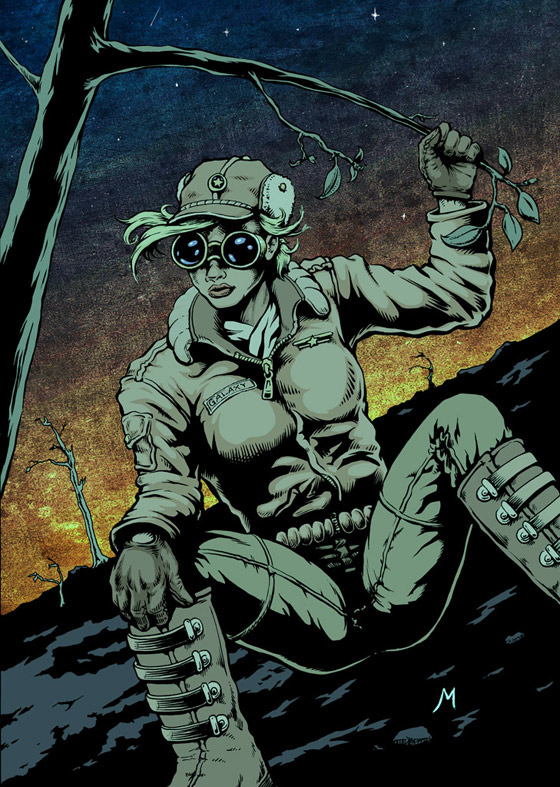 The inked original.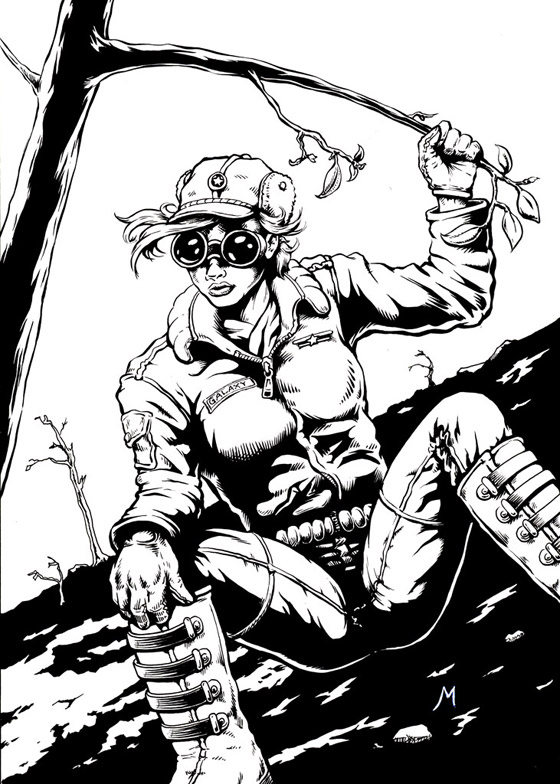 No specific project. I just really like how this came out.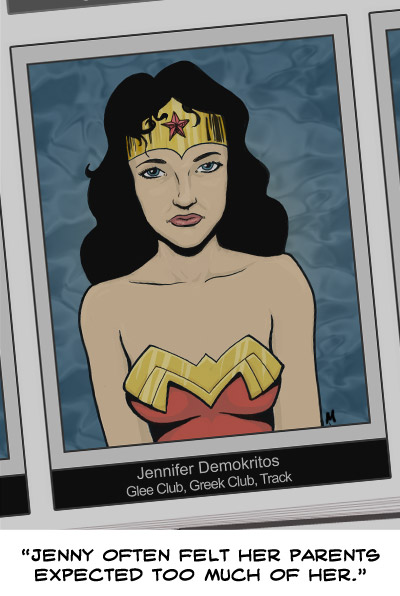 An homage to Danielle Corsetto's Girls With Slingshots
(Look… the character has really large breasts, I'm not being pervy. I swear!)