About Me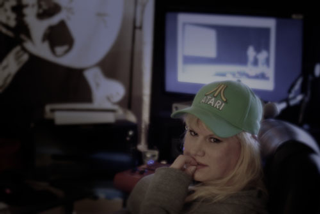 I am many things to many people. Or, at least, I'm something to somebody, I suppose. Some of those things are:
Manager of a Research Computing support team at a major university and former lead Sysadmin for its Physics department
An artist who rarely gets time to draw any more
A maker, tinkerer and builder of stuff (electronics, props, and odd things)
A complete and utter gadget… uh… let's use the word 'enthusiast'
A sometimes podcaster (Ruining It For Everyone and Sci-Fi Idols)
A video nerd just as fascinated by the technology as by the craft
A videogame lover and collector
A musician who never plays
A lover of science, promoter of critical/rational thinking in society and education, skeptic and lover of beer. (The latter is unrelated to the others. I just wanted to throw that in.)
An over-user of hyphenated words and parenthetical (one of these) remarks.
If you're looking for my old "About Me" page it's here: http://heyniceshoes.com/maggie/about/